The simple changes made by a teeth-straightening treatment such as Invisalign Weybridge can have a monumental impact on a patient's life. Consider for a moment what undesirable effects crooked teeth can have on a patient's mental health or the unwarranted pain and discomfort that can arise from biting and chewing when teeth are not in the natural position that they are supposed to be in.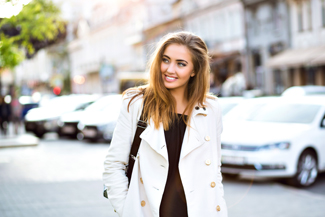 It is because of these weighty considerations that we at Weybridge Orthodontics consider orthodontic plans like Invisalign Weybridge a key component in the dentist's arsenal of effective treatments to resolve frustrating issues and restore dental health. There is a wealth of practical advice available for patients wanting to take their treatment plans and their results to the next level. We take a look at some of these recommended guidelines.
Make the most of your teeth-correcting treatment with these top tips
Make sure to always use your aligner trays according to our instructions. While the Invisalign Weybridge teeth-straightening system is incredibly simple – a patient inserts a new tray every two weeks, according to the treatment plan – it is imperative that this interval schedule is followed to the tee.
Also equally important is for the patient to ensure that they wear the aligner trays in the mouth for a prescribed minimum number of hours in a 24 hour period. For the majority of patients, this will be between 20 and 22 hours. Even though this system is often referred to as removable braces, there is only a small window period in a day when the aligners are allowed to be removed. This may mean shorter meal time than you were used to as this short window period also has to accommodate your daily brushing and flossing duties.
Patients are urged to remember that in order for them to receive their beautiful symmetrically-aligned smile once their treatment is over, the trays need to do their job and this means wearing the trays as instructed. An added bonus of observing this instruction is that should a patient experience any change in speech or discomfort when wearing the trays (this is common at the beginning while a patient gets used to having the tray placed on the teeth), these slight challenges wear off relatively quicker.
Damaged aligner trays translate into interruptions and delays in the treatment plan process but this can easily be prevented. Toward this end, patients should be extra cautious when handling the trays and ensuring the trays are always safely stored in their appropriate storage cases when not in use. It is a handy idea to always keep a spare storage case at work, in your car or in your bag so that you are never without one when you leave home.
Remember to sterilise the aligner trays using the appropriate cleaning products (no toothpaste please). Aligner trays must be cleaned and free of germs and bacteria before putting them back in the mouth. Removable orthodontic appliances can be quite liberating for patients who do not want the conventional fixed braces. For more information on our Invisalign treatment plans, please contact us at Weybridge Orthodontics.