In Weybridge, Incognito is a step in the right direction if you want to change your life around. An invisible version of the traditional metal braces? What? You would think that if you had a mouth full of metal, everyone would know about it. Not with Incognito. Talk with confidence while your Incognito braces work 'behind the scenes' to create the smile you want.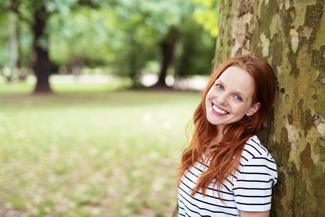 What is Incognito?
In Weybridge, Incognito braces are fixed behind your teeth and so remain completely hidden while you carry on with your day-to-day life. With the use of custom-made arch wires, brackets and bonding trays, Incognito braces achieve the results you desire without being cumbersome or obtrusive. If you want to go Incognito in Weybridge, Weybridge Orthodontics are the dentists to talk to.
is Incognito right for me?
We will require an initial consultation with you to assess whether Incognito braces are the correct option for your dental needs. With new technology, our dentists will be able to take some photos, impressions and a 3D scan. From this imagery, they will be able to provide you with a picture of your desired smile, as well as predict the length of time it will take to achieve this. All the measurements need to be accurate to create the brace unit that is unique to your teeth only and which will guide your teeth into their perfect position.
How long does it take for Incognito braces to work?
The time frame for wearing Incognito braces depends entirely upon each individual case and will only be known after the assessment of your teeth has been made.
What are the benefits of Incognito?
Aside from creating a lovely straighter smile, the other benefits of wearing Incognito in Weybridge is there is no need for removing them. Continue your oral hygiene routine as normal and there will be no cause for problems. When you initially have them attached they may feel a little odd but after a week or so, you won't even know they are there.  And of course, the main benefit is how discreet they are. They can be your little secret, although sometimes a secret this good is a secret worth sharing.