Written
Reviews
FEATURED TESTIMONIAL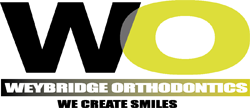 £
Weybridge
+44-19328-31825
Weybridge Orthodontics

My experience at Weybridge Orthodontics have exceeded my expectations.
When I first had my consultation with Dr Brown, she had explained that the treatment for my uppers was somewhat limited as a result of previous treatment which included teeth extractions. She had explained that on the uppers we would just have to realign and shave and make space where we could. I had a protrusion of my uppers at 0.9cm and a mixture of big teeth wasn't ideal. The lowers we extracted a tooth and realigned the teeth.
I did actually see a cosmetic orthodontist as well but didn't really trust them. I was worried they wouldn't be focusing on my bite and align my uppers and lowers together. Dr Brown really focused on this.
The work that Dr Brown did was incredible and my overall smile is 100 times better. I have always been quite smiley but was starting to get paranoid at how much they protruded. Now I can smile and am happy with it.

Testimonials From Dentists
£

Weybridge

+44-19328-31825

Weybridge Orthodontics

As a general dental practitioner aesthetics and function of my teeth are essential to me. Having suffered from orthodontic relapse from younger year I was particular eager to iron out some crowding issues. Mr Stubbs and his team at WO have surpassed my expectations of what can be achieved, my treatment time was short (9 months in all) as I was a mild case, but throughout they have been supportive and I too have found the whole process really interesting thanks to the wealth of clinical experience that all the orthodontists have at WO as well as gaining a result I am exceptionally pleased with. The reception staff are always welcoming, the practice is a pleasure to be treated in and the provision of the Clarity system has enabled me to remain unnoticed by many that I have even been in active orthodontic treatment. Thank you all, so very much!

Dr Sarah Congreve Weybridge Dental Practice

£

Weybridge

+44-19328-31825

Weybridge Orthodontics

I have found Weybridge Orthodontics to be an exceptionally well-organised and efficiently run practice with the highest standards of infection control & patient care.

They have always seen patients from this practice within an acceptable time-frame & the clinicians have always been thorough & knowledgeable in their case presentations & treatment plans.

The premises are very modern & clean with treatment rooms that are equipped with the latest technology.

The nurses & support staff are always polite & well-trained to the highest standards of patient care & communication.

The feedback that we receive from our patients who have attended Weybridge Orthodontics is always positive & the clinical treatment provided is of the highest standards.

I would have no hesitation in recommending this practice to my family & friends!

Thank you.

Kind regards,

Michael Lee BDS (Syd. Uni.) MSc Rest. Dent. (UCL) from Weybridge Dental Practice

£

Weybridge

+44-19328-31825

Weybridge Orthodontics

Both of my children have recently been seen at Weybridge Orthodontics and have now completed their treatment. We are all very happy with the care and treatment they have received and the finished results.

The staff have all been very friendly, courteous and professional and the appointment system is well organised. The practice itself is bright, colourful, welcoming and clean. I would not hesitate to recommend Weybridge Orthodontics to others.

Dr Jan Nel from Coniston Dental Practice
TESTIMONIALS FROM PATIENTS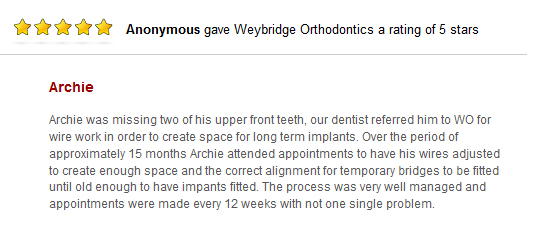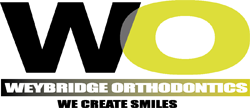 £
Weybridge
+44-19328-31825
Weybridge Orthodontics

Cannot fault anything. From having first brace discussions – appointment scheduling – time keeping and the way everyone in the practice was supportive, informative and welcoming. 10/10. And as for my Orthodontist, Dr Wong – nothing but praise!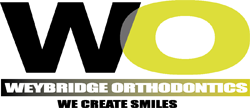 £
Weybridge
+44-19328-31825
Weybridge Orthodontics

My experience was very good. Receptionists were always very polite and very helpful. They were always willing to try and get an appointment that was suitable.
Dr. Gould has been fantastic, very professional and explained each procedure very well. The outcome is amazing, such a fantastic job.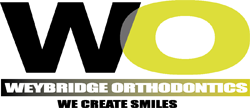 £
Weybridge
+44-19328-31825
Weybridge Orthodontics

Very happy with the final results!
Our Dentist chose WO for us and we have been very happy with the service. We found all the staff very professional and competent in what they are doing. We did not really trust another Orthodontist for our other child and also moved him to WO. You guys are perfect!!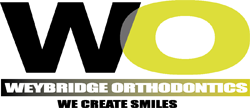 £
Weybridge
+44-19328-31825
Weybridge Orthodontics

Excellent experience overall in terms of customer service, treatment and professionalism. Very good support with children. Reception staff are friendly and courteous (Fredricka, in particular, is always very friendly and provides excellent customer service).
Dr. Brown and Simone are very professional and very experienced; I will warmly recommend the practice.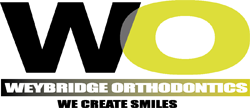 £
Weybridge
+44-19328-31825
Weybridge Orthodontics

Absolutely amazing service and always with a smile. Treatment is fantastic ? Facilities - clean, fresh and welcoming. Couldn't wish for a better service from everyone!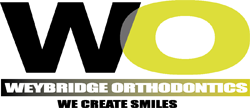 £
Weybridge
+44-19328-31825
Weybridge Orthodontics

Brilliant , couldn't have been better! Everyone is lovely. Dr. Brown has been excellent.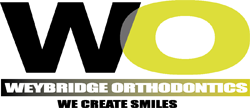 £
Weybridge
+44-19328-31825
Weybridge Orthodontics

The experience at Weybridge Orthodontics has been wonderful!! The whole team have made what could have been a terrifying and painful ordeal, a truly easy and pain free journey!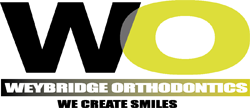 £
Weybridge
+44-19328-31825
Weybridge Orthodontics

Excellent service. Superb final results. Outstanding attention to detail. All of the Dental team came across as highly professional and dedicated.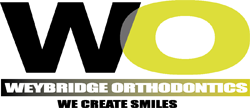 £
Weybridge
+44-19328-31825
Weybridge Orthodontics

The whole experience has been amazing. We are so grateful to everyone and recommend you to everyone who mentions teeth!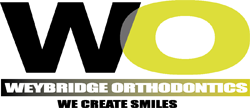 £
Weybridge
+44-19328-31825
Weybridge Orthodontics

Dr. Brown is friendly, reassuring and knows how to make me feel guilty (in a nice way) when I haven't cleaned my teeth/braces properly!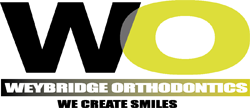 £
Weybridge
+44-19328-31825
Weybridge Orthodontics

We had a fantastic experience. Appointment times were flexible, we were never kept waiting, the staff are very friendly and efficient and above all Harry's teeth are now perfectly straight!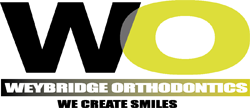 £
Weybridge
+44-19328-31825
Weybridge Orthodontics

The customer service at reception is excellent. All appointments were scheduled at a time that suited us and there was never a problem when we needed to reschedule.
The Orthodontists were always outstanding and Ms. Strijdom and Dr. Stubbs always made sure that we knew what they were doing. We really feel that we have been looked after through the whole process.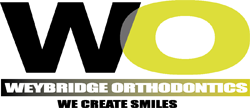 £
Weybridge
+44-19328-31825
Weybridge Orthodontics

Excellent customer service, friendly knowledgable staff. Great value for money really pleased with results. Thank you.

Deborah Davis (Mother of Yasmin Davis)

The treatment has been excellent. Dr James Stubbs has both a professional and friendly manner which made me feel at ease during each session. He always explained procedures and showed great patience as my treatment plan had to be extended. All the staff at Weybridge Orthodontics is helpful, friendly and courteous. I am delighted with the outcome of my treatment and would highly recommend Weybridge Orthodontics.

Karen Riley

Very polite, friendly and helpful staff. Always clean and maintained facilities. Treatment was of a very high standard.

Jack Bailey

Excellent, efficient and friendly staff. Superb clinic, clean and well kept. Fantastic results-really delighted, thank you.

Isabella Armstray

Customer service has been excellent. The orthodontists are amazing and very friendly. Facilities and atmosphere are excellent. Thanks for everything.

Enzo Furte

Customer service was of a high quality and I really enjoyed my experience. I am very happy with the outcome of my treatment.

Dan Goodman

Brilliant, everybody is always friendly, helpful and my teeth look great.

Daniel Buckley

Very good customer service. Very helpful if unsure of procedure. Amazing result. 100% better than before treatment. Clean modern facilities."

Chloe Joseph

Very satisfied with the whole experience. Excellent.

Emily Boxer

I had a positive experience here. Everyone was very professional, informative and helpful. The facilities were very clean and bright. I would recommend these Orthodontists to others.

Denise O' Connor

It was amazing. Everyone at Weybridge Orthodontics is incredibly nice and friendly and I would always look forward to coming here. The outcome was amazing too, I am really thankful for what they have done.

Hussein Hazim Abdul

Excellent customer service from reception right through to senior Orthodontist.

Chime Carlin

I have been thorouoghly impressed. Professional, timely, friendly and great treatment.

Francesca Longhurst

Excellent customer service and treatment for both my children. Very pleased with every aspect of treatment. Well done!

Matt Darthwaite

Everything at Weybridge Orthodontics has been great. The reception staff is fantastic. Facilities are warm and comfortable and always spotless. The treatment has been excellent and the result amazing. Thank you so much to everyone.

Maria Elliott

Very good-Excellent actually. The facilities were top class. Customer service is amazing.

Henry Mason

Great service, friendly staff. Always clean, nothing is too much trouble. Everyone always looked after me. Treatment finished 10 months earlier than thought. So over the moon.

Connor Paull

Great customer service. Dr Brown has been amazing throughout and I am delighted with the result. Facilities bright, airy and always clean.

Kieran Holmes

I was thoroughly pleased with my treatment. The Orthodontist were very friendly and it was no problem to fit me in when I had a breakage. I felt happy in a safe and supportive environment. Appointments were always on time.

Lucas Hobbs

The customer service has been great. The outcome of my treatment has been excellent.

Sean Kendrick

Excellent, efficient appointments, always on time. Clear instructions for care. Outcome is even, perfect teeth! Dr Brown is professional, friendly and generates trust in her patients. We would have no hesitation in recommending her to others and have already done so!

Jamie Grant

Staff were incredibly professional and friendly, Clearly outlined treatment, Patient commitment, costs and were incredibly flexible about appointments and email/phone contact.

Anooshka Rawden

A good experience-Excellent customer service and clean, bright practice.

Harry Thompson

Weybridge Orthodontics has lovely staff that always welcomes with a smile and is very helpful. Customer service has been really good and caring. The treatment outcome is to the standard expected and advice was given at all times, which was really helpful.

Saiyeed Ahmed

I have received wonderful customer service from the reception through to Dr. Scarlett is so pleased with how her teeth has straightened.

Anonymous

Very welcoming, helpful, friendly and did a great job!

Anonymous

Dr. Brown has been consistently fantastic in her care and approach, explaining each step carefully. In her care with my Son, Joseph, she has shown amazing patience in helping him overcome his phobia of teeth and dental work. The reception staff have also been consistently helpful and considerate.

Sarah Davies

Excellent, fantastic service and treatment and they deal with their customers in a great way. Facilities are clean, bright and create a friendly atmosphere.

Niamh Butler

Customer service has been excellent. Whenever I have had a small problem, I have been able to book an appointment very quickly. The staff have been friendly and helpful. I can see a huge change in the state of my teeth so I am delighted with the treatment outcome! The facilities are very nice.

Oliver Davis

Customer service has been great, flexible with times. Kind and welcoming. Very happy with the look of my teeth and transformation! Facilities great especially when coming from school and having to clean my teeth.

Cara Hayward

Nice, bright modern surgery. Friendly and efficient staff. Professional treatment. Treatment explained clearly and outcome as expected.

Rebecca Rooney

The outcome of my treatment at WO was amazing, especially as my treatment finished 5 months early! The customer service is also very good and all of the staff are very kind and helpful.

Jemima Ahmed

Very good and efficient, always on time. Customer service at reception is always excellent and the Orthodontists have always made sure I understand what they are planning to do at each appointment, which is very helpful. I am also very pleased with the outcome as my teeth are so different from the start.

Harry Turner

All Orthodontists are very pleasant and great at their job. The consulting stages were made easy with your help and the all round service is great! Very happy with my results!

Sharifa Al-Turki

Perfect. My appointments were always on time and all members of staff are so friendly and welcoming. I am very happy with my treatment and how quickly the whole experience went by. Thank you!

Sarah Diram

A very positive experience. Always a very friendly atmosphere and team, put patients completely at ease. Very professional. Excellent outcome for Katie whose treatment finished 2 years ago. We are looking forward to the same outcome for Emily.

Sandra Hearn

I had a good experience at Weybridge Orthodontics, all treatments were explained to me and I received good customer service. The payment plan we were offered was also greatly appreciated as it enabled us to afford the treatment.

Lydia Cronin

Facilities are clean, updated and nice. Customer service is helpful. Dr. Ross Anning is very nice and personable – sad he's no longer here!

Lillian Stauber

Happy with treatment – happy with appointments and if needed to change appointment, wasn't a problem. Like the reminders you get by text. Nice, relaxed atmosphere in waiting room area. Braces and retainers demonstrated to us which was very helpful.

Lucy Keyser

It has been a wonderful experience. The customer service has been first class.

Megan Stanley

The customer service has always been very helpful and accommodated us even when late! The treatment outcomes have been very pleasing as my teeth are now straight after only one year and a few months. There were many useful additions that the surgery offer such as coloured elastics. I enjoyed all of my trips!

Krishan Kabra

Very pleased with the customer service received, everyone is friendly and helpful. Treatment outcome is amazing, better than we had hoped.

Sophie Cole

Really good. The staff were amazing throughout my treatment, especially Simone.

Naomi Zagar

Everything went well. We received professional and caring treatment at all times.

Sophie Amor

Excellent customer service, polite and friendly. Very straight and perfect teeth. Facilities are of high standard.

Seniya Senanayake

My experience has been very good. The staff are always pleasant to talk to and always seem to be happy. The treatment took longer than expected but I am very pleased with the result. The facilities at WO are very good and always very clean!

Cameron Fielder

Everyone is really nice, lovely, helpful and friendly! Everything went smoothly. Dr. Dina Slater is a fantastic Orthodontist as is Simone Oldham as a therapist! All questions were answered in a friendly and knowledgeable way. If there was a problem with the braces (such as broken bracket), it was dealt with quickly.

Thank you so much!

Leah Bantel

A very professional and pleasant place! The staff have always been very accommodating and the treatment has been very effective. Many thanks for allowing my Son to smile again!

Michelle Swainston

A-class. Very satisified. Have recommended to my friends. Best in the area.

Nausheen Hamid

I have been coming to Weybridge Orthodontics for over 10 years now. All three of my children have had treatment here and there have never been any problems. All our appointments have been on time, nobody has ever run late and everyone has been polite and helpful. Both my daughters are extremely happy with their lovely straight teeth and still wear their retainers as instructed. I cannot fault the service.

Benedict Parkes

It has been a pleasure from start to finish. Friendly staff and atmosphere. Always saw me on time, very efficient service. Thank you so much! My teeth look amazing

Michael Mottram

Excellent care and excellent final result. Facilities were smart and clean.

Olivia Williams

Excellent facilities and personnel. It has been a long but worthwhile experience and I would thoroughly recommend WO.

James Logue

My experience was very professional and I am very pleased with the results. Customer service was very good and helpful.

Bethany Garvin

The facilities were all very clean and well cared for. The customer service was very good and the staff were very kind and helpful. Appointments were on time and I'm very happy with the treatment outcome!

Kiera Pepper

We have had an excellent service provided by all the staff at Weybridge Orthodontics! James' teeth are looking fabulous

James Powell

Excellent service, welcoming staff and Orthodontists, very friendly and efficient. Excellent service had experience of two other practices with me and other child. This practice is best. Simone is brilliant, as is James. Highly recommended.

Sinead Kenney

Service is outstanding

Anna Harding

WO made the whole process enjoyable-never a chore. The staff and environment is cheerful. We we were always well informed about the treatment and treatment options. We never felt intimidated by the professionals. The staff are friendly and keep us well informed. The surgery is beautifully designed- bright and cheerful.

George Hassall

All three of my children have now been treated by Weybridge Orthodontics. The treatment plan has been clearly explained and thoroughly carried out for all my children,

Thank you.

Lakinsey

I would recommed Weybridge Orthodontics to my friends and family as they are friendly, helpful and efficient.

Melissa Kinsey

The staff are lovely and they are extremely efficient

Hannah Landell

WO has an amazing, friendly service, lots of information and always a warm smile when you see them and always very professional.

Zaina Alam

The customer service, treatment outcome and facilities have all been excellent. The receptionist especially Kylie is very helpful and polite. The Orthodontic therapists here have also been great, providing excellent treatment and care. Dr Slater has been outstanding in the treatment, care and attention she has given. We are fortunate to have chosen Weybridge Orthodontics.

Benedict Uttley

Customer service was good. Staff were welcoming and nice to be around. Treatment was efficient and of a high quality standard

Bradley Hughes

All at WO are very friendly, efficient service and got an excellent result. Thanks very much!

Guy Harper

WO is very good. Everyone was nice and they did their best to make you feel that you're in good hands.

Amelia Sutton

Excellent treatment, good results making sure teeth were perfectly aligned before braces being removed. Although NHS appointments, we could always get a suitable time. Great facilities with well trained and friendly staff.

Michaela Galvin

The customer service was excellent; they were always nice and always wanted the best for my teeth. They were always supportive and I would always be looking forward to visiting them.

Hussein Abdul

We have been completely happy with all treatment and appointment system and up to date facilities. Everything seems to run smoothly and has been explained well and executed superbly. Dina Slater is fab!!!!

Max Fornasiero

I am overwhelmed with the results of my treatment. All the staff I have seen have been nothing but outstanding every step of the way. They are lovely and friendly. I was treated really well at every stage of my treatment.

Tasha Harrod

The staff are all friendly and welcoming. They keep you informed as to what' going to happen, how and whats is being done.

Sharon

Very welcoming, good staff and outcomes of treatment were very satisfying. Lovely staff I was always treated well by them. Receptionists are very nice and welcoming. Outcome of treatment was everything I hoped for and MORE. Waiting times were good-right on time.

Nora Ibrahim

A start to finish high quality service!! From my initial consultation to the end of my treatment I received the highest level of service, care and treatment. All staff are always friendly and helpful and their level of customer service is exceptional. Ross Anning has been a legend!!

Nail Waddington

The customer service, treatment outcome and facilities have all been excellent. The receptionists, especially Kylie are very helpful and polite. The Orthodontic Therapists have also been great, providing excellent treatment and care.
Dr Slater has been outstanding in the treatment, care and attention she has given. We are fortunate to have chosen Weybridge Orthodontics.


I chose Weybridge Orthodontics because my son was already receiving treatment and I was very impressed with the service he was receiving. I had Invisalign. I would recommend Weybridge Orthodontics to my friends and family because the service both my son and I have received has been outstanding and the results, better than I could have hoped for. Weybridge Orthodontics are warm, friendly and genuine.


Everytime I came to the orthodontist, I was always told what was going on and always felt educated about my progress. Dr Brown was very communicative, all questions were answered thoroughly.

John Rusbansan

Very understanding when nervous-provided Thomas with a stress ball (apple) which helped. Taking time to show Thomas where he needed to brush his teeth to enable the best result.

Thomas Ride

All staff was kind and helpful provided all of the relevant information required. All appointments were on time and staff was accomodating when it came to changing appointments.

Christopher Ford

Staff is great-Ross is really helpful and always happy/enthusiastic. Always engaging and helpful tips.

Oliver Marlin

Very friendly and supportive staff. Punctual with appointments and clear treatment plan. Great payment plan options. Would highly recommend WO as an organisation.

Dallas Ferguson

From start to finish I was so impressed! Very professional atmosphere and welcoming. Mr. Stubbs made us feel very much at ease. Sophie and Jess were very impressive with their knowledge and with a friendly smile from everyoneJ Leane made it so easy to understand the different options.

Thank you all!

Mrs. Rooney (Patient: Kristin Rooney)

My relationship with my Orthodontist Dina was very good and made the whole process alot easier and more enjoyable. Sophie's Mother: Excellent programme of treatment, I cannot speak highly enough about the way Sophie has been looked after,

Thank you!

Sophie Naylor

Always received good, honest and realistic advice from the doctor. Welcoming staff at reception. Appointments were always on time.

Andrew Temple

The advice given has been excellent. The support given has been excellent.

Thank you

Melissa Fox

Polite staff, good explanation, always on time (no waiting), smart and clean offices/surgeries, text reminder.

Ella Foster

Great attendance and punctuality, good service.

Daniela Defreitas

Initial meeting was detailed and provided great information as to treatment and expectations of Luis. Letter detailing new appointment times and length of consultation period for school reference. Also the text messaging reminders very helpful.

Luis Hampton

Great service from Dr Ross Anning and Jessica Richards. Extremley kind, professional and down-to-earth people to talk to. Also excellent at their jobs! I couldn't speak more highly of them. I was given 10% discount on Invisalign treatment, which you did not have to do. In doing that, you aided me greatly financially and showed extreme kindness that not many other companies would show normally. Thanks!!

Josh Holland

Clear explantion and choices about treatment available. Clear quotes and timeline expectations for completion of treatment. Progress was explained at every appointment outlining what stage had been reached and the next stage in the process. When a piece of brace broke by accident it was no trouble to be seen and have the situation rectified. 'Before' and 'after' photos were amazing to see and view the change that had occured! The service has been really great. Ross is friendly, enthusiastic and clearly passionate about what he does. He made Kieran feel at ease in every stage of the process. The reception staffs are always very efficient and do their utmost to accomodate a suitable appointment.

Kieran Conway

Always explained what was happening and how braces helped solve problems. Good website, nice layout and decor in clinic. Very personable, friendly and professional.

John Ritchie

Communication: Explaining process/treatment. Repair: Ease of repair.

Kieran Hudson

Arranging appointment to my specific need. Telling me/Keeping me informed on my dental treatment.

Elena Viglienghi

Courteous at all times with interaction with patients. Thorough knowledge provided directly to my son to explain what is happening at each stage.

Mrs. C R Ralph

Frindly Service, Always helpful.

James Pompei

I am incredibly happy with the results of my treatment. Wonderful staff members.

Nathan Standly

I have always found that I have been kept fully informed throughout my treatment-great staff, personable and extremley friendly. I would highly recommend their services. First Class!!

Robyn Edwards

Dr Brown is very friendly and has always made me feel relaxed and confident with treatment. I have always had any enquires answered.

Patrick Thom

The dentist who took moulds of my teeth, put on and took off my braces was very careful and always asked me if it was hurting too much, and was overall extremley nice. At the start of my treatment the process of what they were going to do to my teeth was explained extremley well and clearly, meaning I had a clear idea of what was going to happen.

Georgina Townsend

Always on time with my appointments and quick service. Quick removal of braces!

William Caven

When I had lost a square you were able to fix it on again. You always used the correct equipment. Everyone is really nice and they always did the right thing.

Bronte' Couling

Always fully informed of the treatment work and why it was being done. Ross has been firm and should be given great praise at the care of my daughter.( As with my 2 other daughters)

Lynn Gardner

We were dealt with quickly when Megan had a breakage. Always good with trying to accomodate appointment times. Overall good experience with professional friendly staff.

Ms. Mcneill

Excellent treatment with all aspect of fitting braces explained fully, lovely helpful staff. Appointment system is excellent always trying to accomodate the patient.

Nico Takhar

The first consultaion where I was coming from a different Orthodontist, the consultatin was good. The consult where I got my braces adjusted again, the Orthodontist was very nice and helpful. It was great!

Kelly Hillgren

Ms Brown is an excellent professional very sympathetic to the patients. All other assistants are good professionals, friendly and we have no complaints. Friendly and accomodating!

Ana Hutchinson

It has been a long time, but worth the end result. All the staff is very polite and caring.

Adam Duncan

After a number of bad experiences I was reffered here by my dentist. On my first visit I was incredibly anxious. Dina was fantastic, she was very understanding and I felt she actually listened instead of being dismissive. The team here have all been very friendly and welcoming and it has made my experience a very pleasant one. I have infact recommended friends and clients to come here when considering Orthodontics.

Louisa Hudson

When I broke my brace and it got fixed quickly. Offering different coloured elastics!

Sarah Mills

Accesibility. Able to cancel and rebook appointments with ease. Comfortable, clean waiting area. Very nice, helpful staff.

Andrew Riley

My daughter is only 9 years old so quite young for treatment but everyone was very supportive and encouraging at all times. The receptionist were always very patient and helpful when rebooking and changing appointments. Every step of the treatment was fully explained and any questions answered.

Catilin Reed

Very friendly and helpful. Fixed breakages quickly. Good appointment times.

Holly Clayton

Rearranging of appointments when couldn't make time given. Very quick from signing in to seeing the dentist.

Holly Brazier

We found that Dr Sam Brown was lovely and had a fantastic manner with my daughter. She always let us know what she was doing and why! She filled us all with confidence in both her and her staff. We are extremley happy with the service she and her staff provided. We have had a very good experience at WO.We cannot praise Dr Sam Brown enough.

Katie Hoyle

Really great service- As a dentist myself I refer to James and other Orthodontist- when it came to my own treatment I chose James –I think that says it all!

Dean Carr

On time, friendly, calm and courteous. Very professional and efficient. Great!

Greentree

Fixing braces when broken, appointments made quickly and braces were repaired easily and quickly. Adjusting tightness of braces.

James Tweedy

We never had to wait for an appointment. The professionalism of Ross Anning was outstanding. We were very happy with all aspects of the service.

Eva Fitzpatrick

When my brace broke you were always able to fix them quickly. You were also very gentle, never caused pain.

Jade Nicholls

Explained clearly what they were doing. Checking I was alright+warning if it was going to hurt a little or be uncomfortable.

Nicola Allen