According to a survey conducted by National Smile Month UK in 2017, their smile is on the top of the list of things we notice when we meet a new person. The survey also tells us that 48% of people in the UK are unhappy with their teeth.
Although looks often play an important part in people's decision to get their teeth straightened, there are much more advantages to orthodontics in Weybridge than just looking lovely.
There are many health benefits of straighter teeth. Our teeth are stronger when they all work together evenly and it's easier to maintain a high standard of oral hygiene when our teeth are regimented and straight.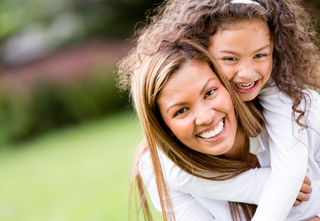 A range of cosmetic treatments
Here at Weybridge Orthodontics we offer a range of teeth straightening treatments that we consider to be cosmetic. Most of these treatments are best suited for minor adjustments to your visible teeth.
Because these treatments only usually concentrate on your visible teeth, they generally take a lot less time than traditional braces, which are suited to more drastic teeth adjustments.
We offer a system of braces called Six Month Smile treatments that, as the name suggests, usually only last six months. This uses small, clear ceramic bracket and tooth-coloured wires to move the front six social teeth.
Another treatment is Invisalign i7. This treatment involves wearing a series of custom-moulded plastic trays that are slightly different in shape. A big advantage of this treatment is that it is completely removable, making it much more practical when looking after your teeth during the treatment. This treatment is also almost completely invisible as the trays are made from a clear plastic.
Incognito lite also offers fast results. This treatment is also completely invisible to the naked eye. Incognito lite achieves this by attaching to the back side of your teeth rather than the front. This treatment is great for those who wish to straighten just their front teeth or people who have had orthodontic treatment already and need a little boost.
With the help of modern orthodontics in Weybridge, you can see results within three months, making them faster than traditional braces, giving your teeth a quick boost, along with your confidence.