When you come into our practice we want you to feel relaxed and at ease. We know that everything we do to help you is important and the results are long-term, so we want you to feel like you can rely on us.  Having healthy teeth is key to a confident smile and good health in general.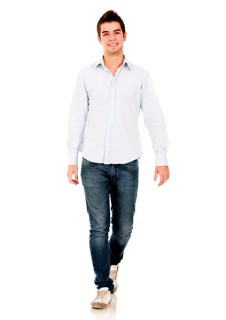 I don't want traditional braces
We know that many people, especially adults, are worried about getting the traditional 'train-track' braces, but due to modern 'biting-edge' technology we have a variety of options to offer. In this instance, we would like you to consider the advantages of Invisalign. Weybridge Orthodontics is proud to provide this treatment and we have many satisfied patients to justify our opinion.
What is Invisalign?
Invisalign are a clear, removable brace that is replaced every two weeks. Each brace is a different step in the procedure and designed slightly differently to continue the treatment process. Initially a mould is created and sent away to our laboratory to be analysed in order to make the Invisalign. Weybridge Orthodontics will then invite you back to our practice for your fitting. You will be shown the course of the treatment, with our 3D computer models, that will put your teeth where they belong.
There are lots of things you can still do
Can you still play a musical instrument? Yes.
Can you still play sports? Yes.
Can you still eat what you want? Yes.
Whenever you need to, you can simply remove your Invisalign braces and put them back in when you're done. People often have problems brushing their teeth with traditional braces; you won't. If you feel you need to take out your Invisalign for a social or business event, you can, but day-to-day you can wear them and people may not even notice.
Are they expensive?
Invisalign are not the cheapest option and you will need to pay a deposit to have them made; however, we offer interest-free monthly repayments over 18 to 24 months. Check our fee guide for prices and feel free to contact us for more information. We want you to finish your treatment feeling happy with the results. So if you want Invisalign in Weybridge we hope you will contact us soon.