Many of our patients here at Weybridge Orthodontics prefer to keep their dental appliances hidden. This is where Incognito in Weybridge can help. Incognito lingual braces offer a unique combination of two properties that no other brace can match. They can achieve the same excellent result as traditional fixed metal braces can, but also, they are essentially almost invisible.
Incognito in Weybridge's unique combination of properties can be used to treat complex alignment issues, which may be beyond some other discreet straightening treatments.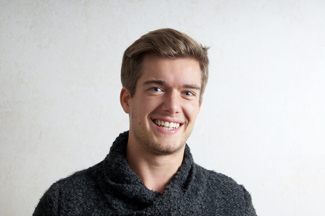 What problems can incognito treat?
Lingual braces can be used to treat every dental problem that traditional braces can treat and should achieve the same excellent result. They can be employed to treat the complete spectrum of cases from the relatively simple to more complex dental issues.
Incognito in Weybridge also has the advantage that it can be used to treat teenagers and adults alike.
Why Incognito?
Here at Weybridge Orthodontics we use Incognito lingual braces. This is because they are completely customised to each of our patients' individual needs. This means that the brackets and wires are made individually to fit for each patient perfectly. These lingual appliances are compact and when appropriately adjusted cause the minimum of disturbance to the mouth. They have been shown to be very accurate appliances which, when used in our skilled hands, deliver the planned treatment very effectively and quickly.
With Incognito in Weybridge the improvement in the appearance of the teeth is obvious as soon as it occurs. This particularly suits our patients when they need the teeth to look better even though the treatment is not finished. Some of our patients have even had their lingual braces in place on their wedding day because they are so barely noticeable.
Are Incognito lingual braces difficult to wear?
When wearing your lingual braces there may be an adaptation phase. This process is completely normal and most of our patients adapt to their lingual braces in just a matter of weeks.
Give us a call today to start your journey to a happier, straighter smile.